No Matter Where You Are, Find A Business Near You
When you support local, you uplift the Lake Forest community, fostering job opportunities and circulating revenue right back to you. Every time you choose local in Lake Forest, Illinois, you're making an investment in your community. CityLocal Business champions this spirit, linking local businesses in Lake Forest with residents keen to support them. If you're a business owner in Lake Forest, tap into a wider clientele with our directory or even consider revamping your online presence with our expert services. Dive into our
Local Business Resource page
and discover new ways to grow.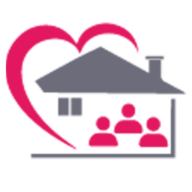 ACASA Senior Care
📍 100 Saunders Rd, Lake Forest, IL 60045
www.northshoreacasa.com
✅ CityLocal Business Trusted Business
ACASA Senior Care of North Shore is a leading provider of in-home care services for seniors in the North Shore area of Chicago, IL. They understand the desire for seniors to stay in the comfort of their own homes while receiving the quality care they need, so their team of caregivers is specially trained to meet those needs. ACASA Senior Care offers a wide range of services, including memory care and transport services, to ensure the well-being and safety of their clients.
What sets ACASA Senior Care apart is their commitment to personalized and compassionate care. Their caregivers provide supervision and assistance tailored to the unique needs of each individual, allowing them to maintain their independence and enjoy a familiar living environment. Whether it's companionship, personal care, meal preparation, or medication reminders, ACASA Senior Care aims to keep seniors happy, safe, and well-cared for.
With a history of helping thousands of seniors and their families, ACASA Senior Care has built a reputation for excellence in the North Shore community. If you're looking for exceptional in-home care services for your loved ones, ACASA Senior Care is a trusted choice. Contact their friendly team today to learn more about how they can support your family or to explore employment opportunities with them.