No Matter Where You Are, Find A Business Near You
When you support local, you uplift the Denver community, fostering job opportunities and circulating revenue right back to you. Every time you choose local in Denver, Colorado, you're making an investment in your community. CityLocal Business champions this spirit, linking local businesses in Denver with residents keen to support them. If you're a business owner in Denver, tap into a wider clientele with our directory or even consider revamping your online presence with our expert services. Dive into our
Local Business Resource page
and discover new ways to grow.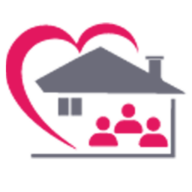 ACASA Senior Care Denver
📍 999 18th St, Denver, CO 80202
www.denver.acasaseniorcare.com
✅ CityLocal Business Trusted Business
ACASA Senior Care is Denver's premier Senior Caregiver Agency, offering top-notch in-home care and assessment services for senior loved ones. With a focus on safety and well-being, their team of highly trained caregivers provides compassionate care to seniors, ensuring they can continue living independently in the comfort of their own homes. ACASA Senior Care offers a comprehensive range of services including medication management reminders, wellness checks, companionship, personal care, meal preparation, and specialized care for Alzheimer's and dementia patients. As a family-owned and operated company, ACASA Senior Care is dedicated to providing personalized and exceptional care to each client. Contact ACASA Senior Care today and discover why they are the trusted choice for in-home senior care in Denver.