No Matter Where You Are, Find A Business Near You
When you support local, you uplift the Blair community, fostering job opportunities and circulating revenue right back to you. Every time you choose local in Blair, Wisconsin, you're making an investment in your community. CityLocal Business champions this spirit, linking local businesses in Blair with residents keen to support them. If you're a business owner in Blair, tap into a wider clientele with our directory or even consider revamping your online presence with our expert services. Dive into our
Local Business Resource page
and discover new ways to grow.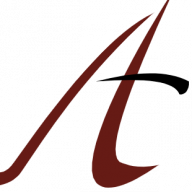 Achieve Physical Therapy and Sports Medicine
📍 620 Grandview Ave, Blair, WI 54616
achievetherapy.com
Achieve Therapy is a physical therapy and speech therapy clinic located in Holmen, Wisconsin. They offer a range of services including physical therapy, occupational therapy, speech therapy, and massage therapy. The clinic is owned and operated by Holmen therapy professionals and has been helping patients on their paths to therapeutic healing since 2006. Their team of experts is well-versed in areas such as orthopedic and sports rehabilitation, as well as stroke and traumatic brain injury rehabilitation. Achieve Therapy also offers telehealth services for those who prefer to receive treatment from the comfort of their own homes.