No Matter Where You Are, Find A Business Near You
When you support local, you uplift the Sacramento community, fostering job opportunities and circulating revenue right back to you. Every time you choose local in Sacramento, California, you're making an investment in your community. CityLocal Business champions this spirit, linking local businesses in Sacramento with residents keen to support them. If you're a business owner in Sacramento, tap into a wider clientele with our directory or even consider revamping your online presence with our expert services. Dive into our
Local Business Resource page
and discover new ways to grow.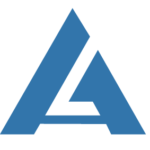 Alpha Accident Lawyers
📍 1201 J St #337, Sacramento, CA 95814
alphaaccidentlawyers.com
Alpha Accident Lawyers is a top-rated personal injury law firm that specializes in assisting individuals who have been injured in accidents. They offer a wide range of services, including representation for car accidents, truck accidents, motorcycle accidents, pedestrian accidents, bicycle accidents, Uber/Lyft accidents, serious injury accidents, and wrongful death cases. With a 99% success rate and millions recovered in verdicts and settlements, their experienced attorneys are dedicated to getting their clients the fair and full compensation they deserve. They offer free consultations and work on a contingency basis, meaning clients only pay fees if their case is won. Available 24/7, Alpha Accident Lawyers is committed to providing award-winning service and protecting the rights of their clients.