No Matter Where You Are, Find A Business Near You
When you support local, you uplift the Greeley community, fostering job opportunities and circulating revenue right back to you. Every time you choose local in Greeley, Colorado, you're making an investment in your community. CityLocal Business champions this spirit, linking local businesses in Greeley with residents keen to support them. If you're a business owner in Greeley, tap into a wider clientele with our directory or even consider revamping your online presence with our expert services. Dive into our
Local Business Resource page
and discover new ways to grow.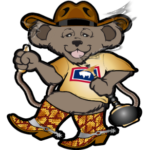 Bear Necessities Smoke Shop – Greeley
📍 1506 8th Ave, Greeley, CO 80631
bearnecessitiessmokeshops.com
✅ CityLocal Business Trusted Business
Bear Necessities Smoke Shops is a locally owned and operated smoke shop with multiple locations in Greeley, Loveland, Johnstown, and Cheyenne. They have been serving the northern Colorado area for many years and have now expanded to include a location in Cheyenne, Wyoming. At Bear Necessities Smoke Shops, they aim to satisfy their customers with high-quality smoke products and excellent customer service. They specialize in glass and silicone pipes, bongs, hookahs, and more. Their staff is well-trained and knowledgeable about the products they carry, ensuring that customers are properly taken care of. Whether you're looking for a unique glass piece or need vape supplies, Bear Necessities Smoke Shops has you covered. Visit their website or any of their convenient locations to explore their wide selection of smoke products.