No Matter Where You Are, Find A Business Near You
When you support local, you uplift the Los Angeles community, fostering job opportunities and circulating revenue right back to you. Every time you choose local in Los Angeles, California, you're making an investment in your community. CityLocal Business champions this spirit, linking local businesses in Los Angeles with residents keen to support them. If you're a business owner in Los Angeles, tap into a wider clientele with our directory or even consider revamping your online presence with our expert services. Dive into our
Local Business Resource page
and discover new ways to grow.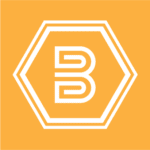 Bee Techy
📍 1601 Vine St, Los Angeles, CA 90028
beetechy.com
✅ CityLocal Business Trusted Business
Bee Techy is a leading custom software development and web design agency based in Los Angeles. They have been on a journey since 2015, starting as a dream shared by a group of tech enthusiasts and growing into a team of talented professionals. With their versatile skill set, they offer services such as software development, mobile app design and development, website design, UI/UX design, SaaS design and development, artificial intelligence development and automation, and more. They take pride in their award-winning designs that draw attention and provide a strong return on investment for their clients. Bee Techy is committed to maximizing efficiency by leveraging cutting-edge technology and has a global impact through their work and charity initiatives. Their team consists of software engineers, UI/UX designers, digital strategists, and more who work together to deliver digital excellence. To get in touch with them or learn more about their work, you can visit their website or contact them directly.