No Matter Where You Are, Find A Business Near You
When you support local, you uplift the New York City community, fostering job opportunities and circulating revenue right back to you. Every time you choose local in New York City, New York, you're making an investment in your community. CityLocal Business champions this spirit, linking local businesses in New York City with residents keen to support them. If you're a business owner in New York City, tap into a wider clientele with our directory or even consider revamping your online presence with our expert services. Dive into our
Local Business Resource page
and discover new ways to grow.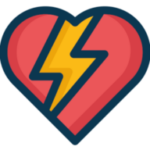 Electrify Social
New York City, NY
electrifysocial.com
✅ CityLocal Business Trusted Business
Electrify Social is a digital marketing agency that specializes in organic social media growth, specifically on the Instagram platform. Their Instagram engagement services are designed to help individuals and brands increase the reach and interaction of their posts.
With their engagement method, they redirect real likes and comments from their network of thousands of real users to your Instagram posts as soon as you publish them. This can help increase momentum in follower growth, enhance credibility, and improve visibility on Instagram's Explore Page and top posts of relevant hashtags.
Electrify Social offers different packages to cater to various needs and goals. From micro-influencers just starting out to brand builders looking to monetize and make a significant impact, they provide a range of options with varying numbers of likes, comments, saves, and video views per post.
What sets Electrify Social apart is their commitment to safety and privacy. They do not require login information or personal details, ensuring the security of your Instagram account.
Overall, Electrify Social's Instagram engagement services provide an effective way to attract a targeted audience, save time on manual engagement efforts, and enhance your overall presence on the platform.