No Matter Where You Are, Find A Business Near You
When you support local, you uplift the Nathrop community, fostering job opportunities and circulating revenue right back to you. Every time you choose local in Nathrop, Colorado, you're making an investment in your community. CityLocal Business champions this spirit, linking local businesses in Nathrop with residents keen to support them. If you're a business owner in Nathrop, tap into a wider clientele with our directory or even consider revamping your online presence with our expert services. Dive into our
Local Business Resource page
and discover new ways to grow.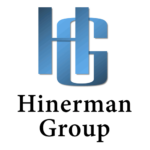 Hinerman Group Inc.
📍 13150 Co Rd 261D, Nathrop, CO 81236
hinermangroup.com
The Hinerman Group specializes in providing high-risk life insurance policies at affordable rates. Whether you have been declined for coverage in the past, work in a high-risk occupation, or have health challenges, they can help you secure the coverage you need. With 20 years of experience and strong relationships with underwriters, they are able to find the best life insurance solution for each client. They prioritize excellent service and ensure that clients are satisfied with the end product. Contact The Hinerman Group for a free consultation or online quote today.