No Matter Where You Are, Find A Business Near You
When you support local, you uplift the Elk Grove Village community, fostering job opportunities and circulating revenue right back to you. Every time you choose local in Elk Grove Village, Illinois, you're making an investment in your community. CityLocal Business champions this spirit, linking local businesses in Elk Grove Village with residents keen to support them. If you're a business owner in Elk Grove Village, tap into a wider clientele with our directory or even consider revamping your online presence with our expert services. Dive into our
Local Business Resource page
and discover new ways to grow.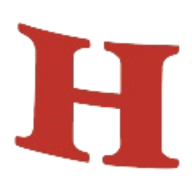 Hollander International Storage & Moving
📍 1751 Pratt Blvd, Elk Grove Village, IL 60007
chicagomover.com
Hollander professional movers Chicago is a reputable moving and storage company in Chicago. With over 130 years of experience, they offer a wide range of services including local and long-distance moving, employee relocation, international moving, commercial moving, and logistics services. Their team of professionals is dedicated to providing top-notch service with a "service first" attitude. Whether you're moving within the city or across the globe, Hollander professional movers Chicago can handle all your moving and storage needs with professionalism and care.